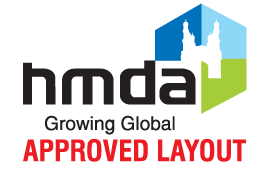 LP NO : 000031 / LO / Plg / HMDA / 2021
RERA NO: P02400002656
PREMIUM VILLA PLOTS FOR SALE IN
NANDIPALLI, MAHESHWARAM MANDAL
Growth Prospects in the southern part of Hyderabad, Maheshwaram Mandal is attracting real estate investors to seek a plot for investment.
What can be a better place to invest in a location that is nearer to the Outer Ring Road offering you excellent connectivity to the city as well as on top of proximity to upcoming proposed massive employment hubs.
Our HMDA and RERA approved Premium Residential Villa Open Plots ELITE VISTAS situated in the prime location at Nandipalli, Maheshwaram Mandal, and 1 km away from Pedda Golconda Outer Ring Road Exit 15.
Our venture owns the best connectivity to the city, thus making it the best place to own your villa plot construct your dream villa.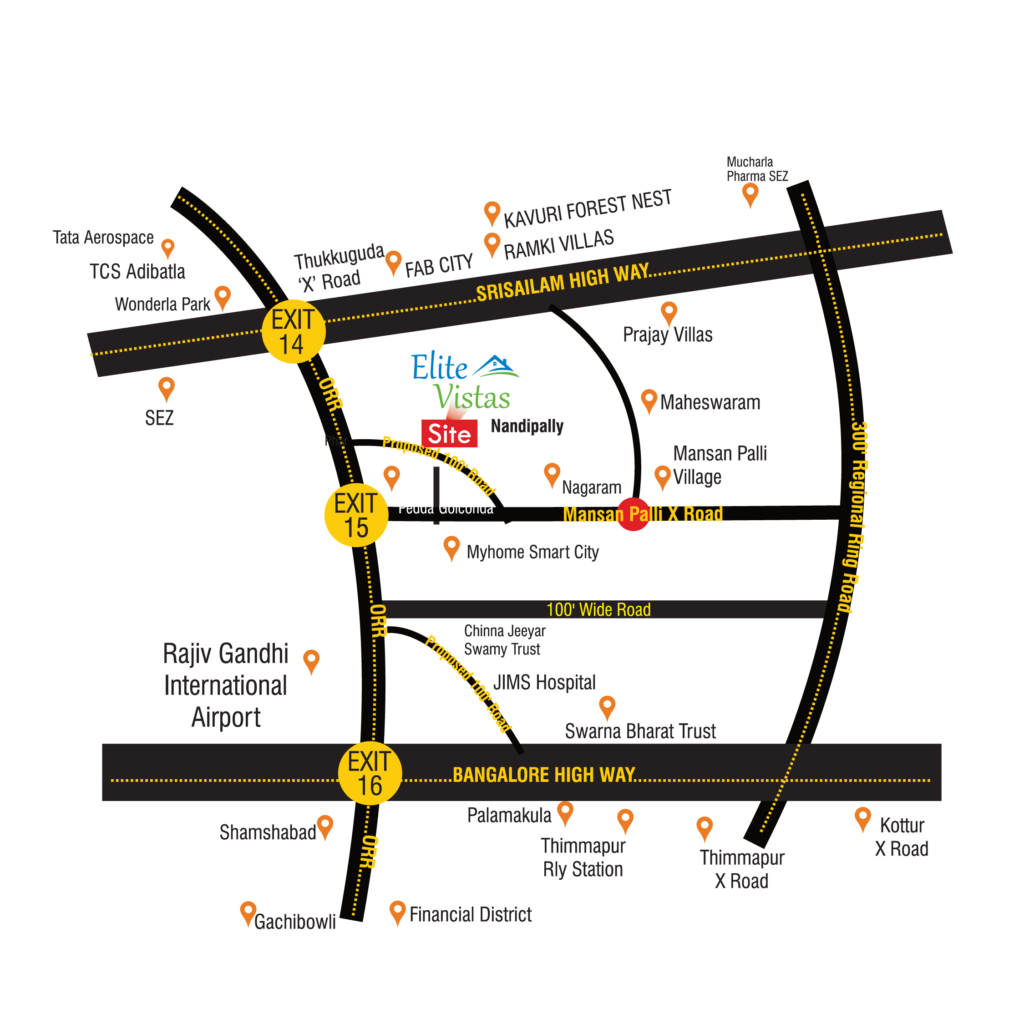 Proposed 100 feet road adjacent to venture.
Grand Arch Entry with High-end Landscape design
Complete Layout is designed as per Vasthu
Pollution Free Environment.
40 & 30 Feet Black Top Roads
Water supply connection to each plot
Electricity & Street lighting
Overhead water tank
Rainwater Harvesting Pits
Sewage Treatment Plant
Underground Drainage System.
Children's Play Area.
Open Gym & Park
Avenue Plantation on both sides of the Roads
Option available to design and construct Villa as per customer wish and hand over it on the demand basis.
Located in R-1 Zone & Proximal Connectivity to Shamshabad, Gachibowli & Hitech City.
2 mins drive from Pedda Golconda ORR Exit 15
5 Mins Drive from Bengaluru Highway
5 Mins Drive from IT Park
8 Mins Drive from My Home Smart City
10 Mins Drive from Hyderabad International Airport
15 Mins Drive from E-City
25 Mins Drive from TCS Adibatla
30 Mins Drive from Pharma Sez
Accessible to all facilities like Schools, Super Market, Malls & Hospitals, etc.
Surrounded by many MNC's like P&G, Johnson & Johnson & many upcoming major projects
TOTAL PROJECT AREA
16.5 ACRES
TOTAL PLOTS
213 PLOTS, PHASE - I
PLOT SIZES AVAILABLE
180, 200, 220 & 300 SQ YDS
| DESCRIPTION | AREA IN SQ YDS | AREA IN SQ MTS | PERCENTAGE AREA |
| --- | --- | --- | --- |
| ROAD AREA | 21469.65 SQ YDS | 17951.36 SQ MTS | 27.52% |
| PLOTTED AREA | 48251.12 SQ YDS | 40344.08 SQ MTS | 61.85% |
| PARK AREA | 5861.03 SQ YDS | 4900.56 SQ MTS | 7.51% |
| SOCIAL INFRASTRUCTURE | 1986.37 SQ YDS | 1660.85 SQ MTS | 2.50% |
| UTILITY AREA | 449.24 SQ YDS | 375.62 SQ MTS | 0.56% |
| TOTAL AREA | 78017.41 SQ YDS | 65232.4 SQ MTS | 100% |
ELITE VISTAS - SITE LOCATION